Maria H. Drzaszcz
RSV making headlines again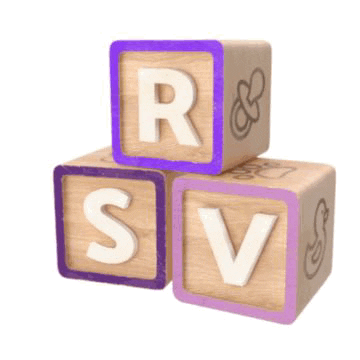 Recently you have probably seen respiratory syncytial virus (RSV), all over the news. Rates of the virus have markedly increased across the United States, earlier than usual for the second year in a row now. RSV typically circulates from late December to mid-February. This year already, an early spike in cases is resulting in higher numbers of infections and hospitalizations. There's also been the phrase "tripledemic" hitting news and social media, as rising RSV rates, in addition to an expected wintertime COVID-19 surge, and flu cases could put a strain on already strained hospitals and Emergency Departments. Here is what we need to know to stay vigilant heading into a possible "tripledemic" winter.
According to the CDC, "Respiratory syncytial virus, or RSV, is a common respiratory virus that usually causes mild, cold-like symptoms. Most people recover in a week or two, but RSV can be serious, especially for infants and older adults. RSV is the most common cause of bronchiolitis (inflammation of the small airways in the lung) and pneumonia in children younger than 1 year of age."
RSV spreads just like a common-cold virus, from person to person. It enters the body through the nose, eyes or mouth. RSV can survive up to six hours on hard surfaces, such as toys and doorknobs. It also can survive 30 minutes or more on hands, so as always, wash those hands!
Symptoms of RSV are similar to that of a bad cold and include: runny nose, sneezing, fever, coughing, wheezing and/ or a decrease in appetite. Symptoms usually appear in stages and not all at once. RSV can present a bit differently in younger infants with the only symptoms being irritability, decrease in activity and breathing difficulties. Most RSV infections go away on their own in a week or two. There is no specific treatment for RSV. Supportive care will often relieve symptoms. You can manage fever and pain with over-the-counter fever reducers and pain relievers, such as acetaminophen (Tylenol) or ibuprofen (Advil or Motrin). Make sure your child is drinking enough fluids to prevent dehydration. You should monitor for breathing problems especially in very young infants (under 1 year old) and in older adults. Listen for noisy breathing, grunting and wheezing. Be aware of long pauses in baby's breathing (apnea). Look for retractions of the chest wall that occur when a baby uses muscles between the ribs or in the neck to breathe. These are signs that baby has to work harder than normal to breathe and you should contact your pediatrician promptly or go to the Emergency Department. There is a medicine (monoclonal antibody) called Synagis for RSV, but this is only given to premature infants (those born under 35 weeks of gestation) or children with chronic heart or lung conditions.
Healthy adults and infants infected with RSV do not usually need to be hospitalized. However some people with RSV infection, especially older adults and infants younger than 6 months of age, may need to be hospitalized if they are having trouble breathing or are dehydrated. Most RSV infections are mild and can be managed at home.
Remember, that while RSV can be serious, almost all children will have had an RSV infection by the time they reach their second birthday (or possibly later now due to COVID-19 mitigation measures in 2020-2021). You may not have even known they had it. As always, I stress the importance of proper hand washing for adults and little ones alike, as a means of keeping many different viruses and bacteria away. Now is also the time to get the yearly flu shots for yourself and your little ones. An ounce of prevention is worth a pound of cure! Stay healthy Hammonton!
Maria H. Drzaszcz, a Hammonton resident, is a registered nurse with 14 years critical care experience and is the proud mom of three young children.